On March 3rd, I spoke at the WomenWhoCode NYC meetup. The event was set up as 10 lightning talks that spanned topics such as robotics, SASS, and general advice.
I spoke about "Building a Fun Side Project". My focus was to create something that you'd like to see made. Ideally, you'd work with one or two technologies you've been meaning to use. It should be a small enough project that you can accomplish it without being too frustrated but big enough that it is challenging for you as a developer.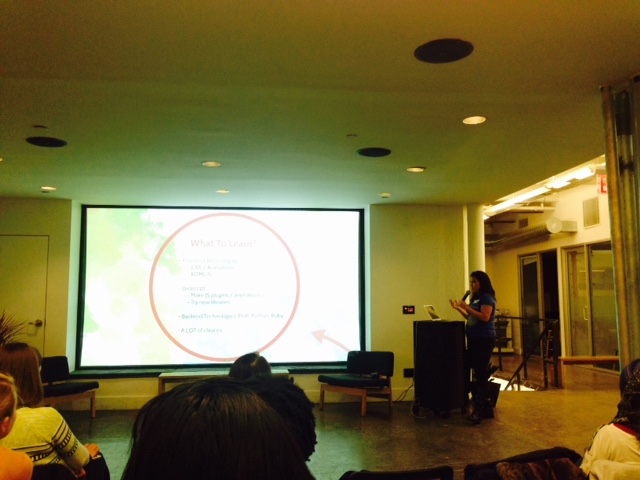 You can see the slides here.
This was my first WomenWhoCode NYC meetup event I'd attended. I hadn't known what to expect and I was really delighted by the experience. It was a very welcoming and supportive group. A+ – will attend again!