In February, I received an email about Google's upcoming WomenTechMaker's event. It was intriguing since you had to apply to attend and I luckily got a ticket! It was a worldwide event to celebrate Women's Month and of course, women in tech. The NYC event was especially timely since it was on March 7th, a day before International Women's Day.
The morning started off with breakfast and some mingling before the keynote talk.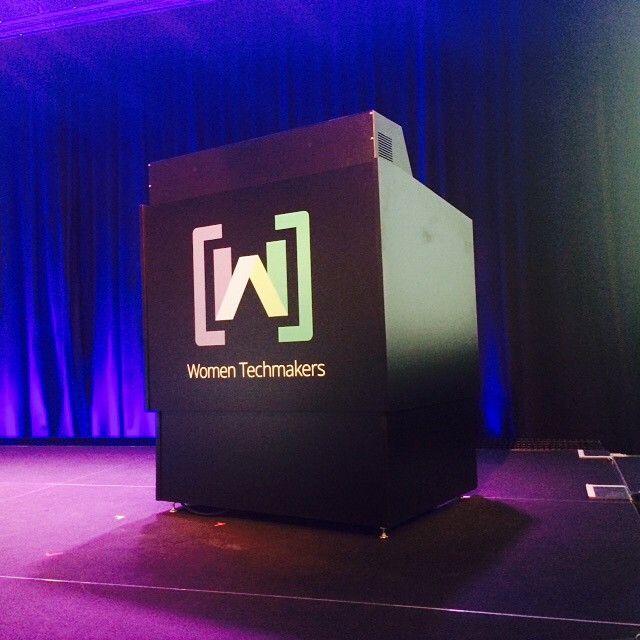 The second presenter was Aparna Appu who is an Engineering Director at Google. She was very honest and humble about her experiences and her current role. In regards to balancing work and family, she brought up a great point that men aren't normally asked this question but it does help to have a supportive spouse. She also gave some solid advice:
"Don't wait to ask until you're ready. No one is born ready." – Aparna Pappu #WTM15

— Jen ✏️ (@mellowbeing)
Later there was a panel with 4 Google employees – engineers and product managers – who spoke about their current roles and what had brought them there. This part was recruitment heavy which didn't feel as sincere and true to the event.
After lunch, we had the option to either do a code or UX lab. Since I'm on the engineering side day to day, I figured I'd try out the UX exercise and see things from the other side of the process. Oh, right before this, we were given some really excellent swag 😀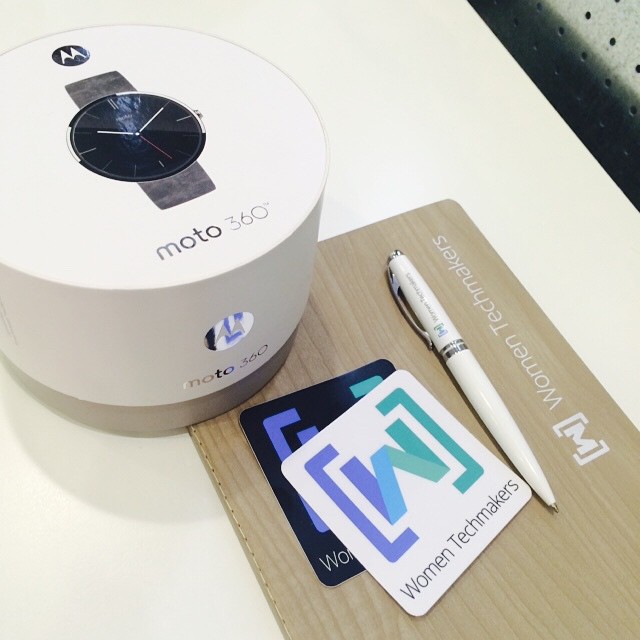 We were broken up into small teams at random and given a user profile to work with. Ours was Craig – an Olympic medal winning triathlete living in Hawaii (kind of the perfect life!) The end goal was to design a watch app to service the user best. The process was mainly toggling between individual and group tasks. This was a great approach since you could brainstorm your ideas and get immediate feedback. I especially liked the concept of jotting one idea down per sticky note – a tangible stack of ideas! Then we placed them on a graph based on usefulness vs. difficulty. Ideally you can pick a helpful idea that's simple to execute. After a few iterations, we had the beginnings of an app that helps a user track and maintain his hydration levels using a skin sensor and Google Maps to locate nearby water sources.
My favorite part of the day was the final panel with Jessica Lawrence, from NY Tech Meetup, and Kristen Titus, formerly at Girls Who Code. They spoke about the challenges of being a woman in technology and trying to find the root of the problem. At Girls Who Code, one large obstacle were the girls' very own families. How can a girl feel confident to go into tech when her family thinks it's not a female friendly and/or appropriate field? On the upside, there's an increasing number of girls applying to the program since it started.
Jessica talked about how few women present at NY Tech Meetup since not many apply even when they're directly invited to. Women tend to shy away with up to one female presenter at a given meetup despite there being so many female founded companies. They did make a surprising discovery – when they held a women-only meetup, talk submissions increased substantially and it brought up a lot of questions. One theory has been that men are more likely to present a half finished product whereas women feel the need to make it absolutely perfect before showcasing it. But is that really the case? Or is it that presenting alongside men, women feel like they have to represent ALL women and if they fail, then ALL women fail at presenting? Or is it something else? This was incredibly insightful and I'm hoping that anyone should feel comfortable presenting at any tech conference!
Overall, it was a great day filled with intriguing conversations, helpful advice, and yea, the swag. :p Looking forward to next year's WTM event!